WELL PRICED
FREESTANDING WAREHOUSE
This is your opportunity to position
your business amongst local and
national occupiers and become part of Satterwhite.
HIGH-QUALITY OFFICE
& WAREHOUSE UNITS
Flexible sized units offering the
opportunity to expand with business growth
INDUSTRIAL PROPERTY
FOR LEASE
Brand new construction in 6 phases,
phase 1 from 1,571 sf to 10,450 sf is
ABOUT
SATTERWHITE BUSINESS PARK
Located about 10 miles from Ben White & 290 and 2 miles off IH35 east of Cabela's. Satterwhite Business Park is a new modern, energy-efficient flex space that offers a modular and affordable solution from personal hobby warehouse to small and mid-size businesses in the south Austin and surrounding areas. It has the convenience of being in south Austin without the high Austin real estate price.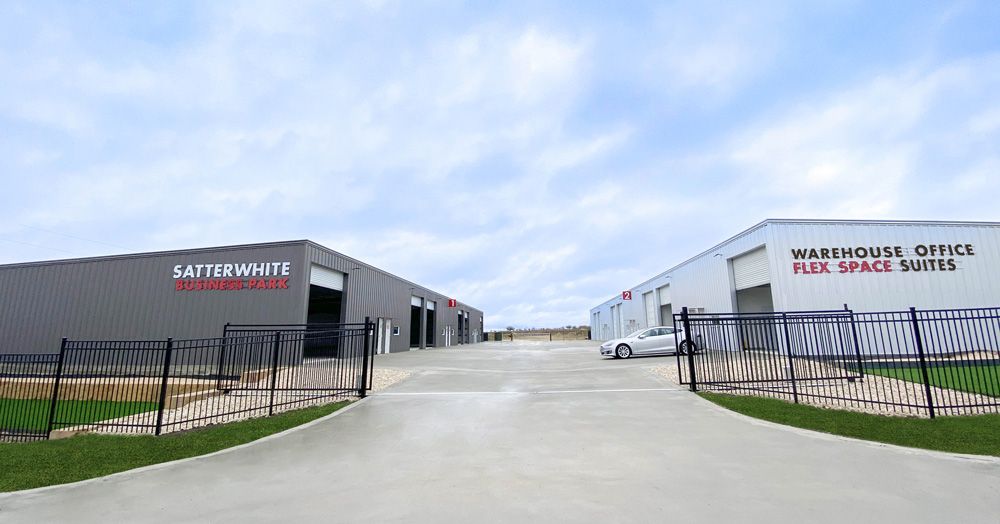 Great location in the Austin, San Marcos and San Antonio Corridor

Clear ceiling height of 14' to 17'

Insulated steel frame construction


26 ft wide driveway for easy bobtail & 18 wheeler access

100% Underground utilities


Flexible spaces with a variety of unit sizes available from 1,571 to 12,210 SF
ARE YOU READY TO GROW YOUR BUSINESS?
Contact us today to see how we help to grow your business affordably and efficiently!